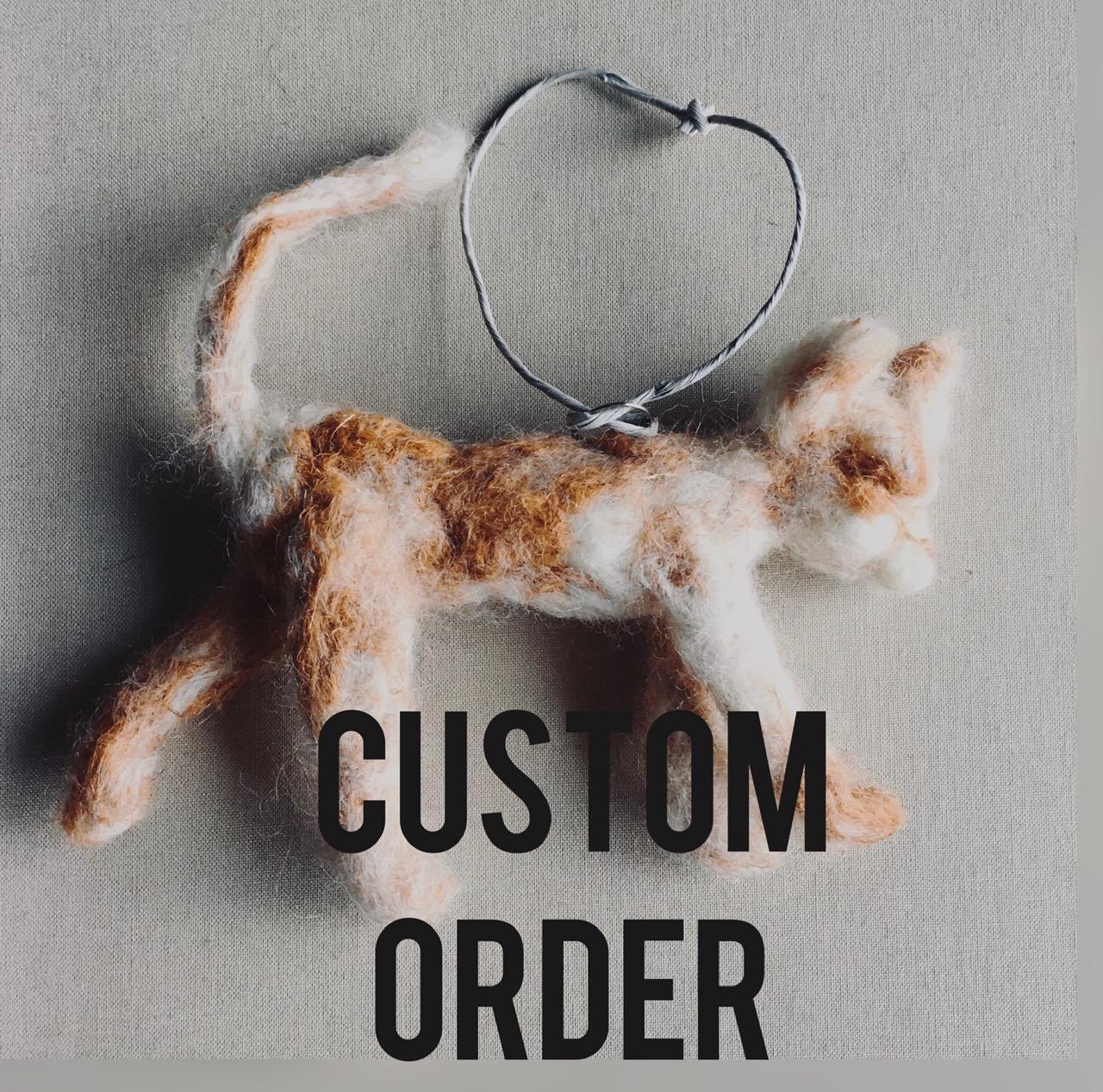 Custom Order Needle-Felted Pet Ornament.
£35.00
Every year I get asked if I can take custom orders for my needle felted range and I'm pleased to tell you I can.
All I need is 4-5 photographs (or a couple of good ones) which will give me a bit more detail to work with. I will also ask for a few details in case you would like something else added, a toy or certain other special thing.
My lead time is 2 weeks so please put your order in at least 3 weeks before you will need it.
Ornaments are approx 10-15cm across and are designed to be hung with a loop and cord attached.
Please note the price reflects the fact they are like but not exactly the same as your pet.
They make a thoughtful gift or a lovely memoriam of a much missed family pet.
I have made many to date and have lots of happy customers.
If you would like to get in touch with me please email me.